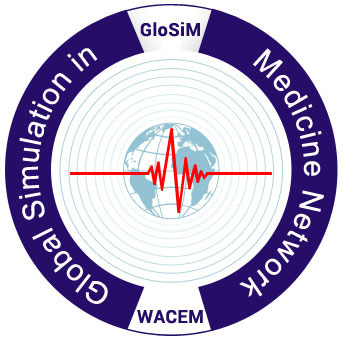 Launch of the WACEM Weekly Global Grand Rounds:
After 75 Weeks of Non-Stop Meetings of COVID 19 - WACEM created history by launching its Open Access Global e-Grand Rounds.
Topic:
Micro-briefing
in Simulation Education and Tag Team Simulation in Emergency Medicine Education.
Speakers:
Professor Fatimah Lateef (Singapore)
Professor Bradley Peckler (New Zealand)
The Well attended virtual grand rounds saw phenomenal presentations from the speakers. Detail discussion were held by faculty leaders across the world on the process of creating scenarios and executing the learning objectives.
WACEM Leadership participated in informing the global academic community that the GloSIM Section at WACEM will actively work on advancing the science of Simulation in Acute Care Sciences.